Culture and Language
The aim of the Culture and Language Committee of the Knights of Lithuania is to disseminate cultural information to the membership. Translations of articles and poetry in English and Lithuanian are published in VYTIS. Articles about customs, traditions, and music are printed in VYTIS and sent to local councils and districts.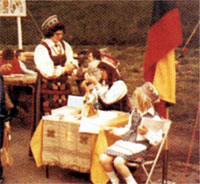 A wise member once said, "our youth is our future."
The Knights of Lithuania has heeded these words.